About the service provider WATZEK, a Viennese piano maker
WATZEK's piano workshop is a family-owned company which has been set up for several generations and is located at Neustiftgasse 53, A-1070 Vienna since automn 2001. This company is a one-man business.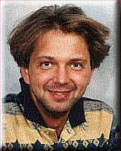 My name is Georg A. WATZEK and I am the one and only owner of WATZEK's workshop.
When I passed the master craftsman's diploma in piano making in 1992, I fulfilled the prerequisite which allowed me to manage a piano workshop.
Thanks to an inspection of the workshop in March 2002, the relevant authorities noticed that I respected all the provisions of the industrial and commercial occupations law.
I am a member of the Chamber of Commerce in Vienna under the name of the company.
As a manager of a company liable to tax on sales/purchases, I am registered in the tax office of the Viennese first district under the following UID/VAT identification number: ATU40691202.
Since all my staff members are also in charge of the customer service, it might happen that there would be nobody at the workshop.
For any question about our service or if you would like to make an appointment with us, you can reach me under the following phone number: +43 699 / 17 33 31 32.
The opening hours will be fitted to your availibility.
I am delighted to meet you!
Georg A. WATZEK
Neustiftgasse 53, A-1070 Vienna
Austria
Phone and Fax: +43 1/956 46 36