Some thoughts about piano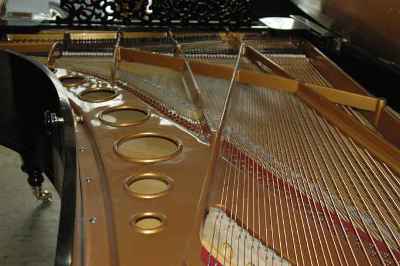 The PIANO...
...each instrument is unique (with its own tone and its own timbre). It is made up of a great number of components made and put together with extraordinary attention to detail.
When we choose a piano, it is usually because we are falling in love as regards acoustic with an instrument. But in order to evaluate its technical features, we often need to refer to a specialist.
My father's piano workshop exists for more than 40 years. We stay not only at your disposal in order to advise you, when you intend to buy a new instrument, but also in order to repair any kind of pianos; our team is also able to tune and to see to the upkeep of modern instruments for concert performers as well as for private people.
Moreover, as far as experts or collectors of antique pianofortes are concerned, our workshop is specialized in early keyboard instruments. Apart from the services we provided concerning modern instruments, we leave open the possibility for you to rent original instruments and replicas from our own large collection of antique instruments.
Only a piano in safe hands will be able to give you great satisfaction in the years to come.
Georg WATZEK
Piano maker